Happy O C T O B E R everyone!!!
If you know me, then you most likely know October is my favorite month. I love everything about it. I love pumpkins, crisp weather, whipped cream on my coffee, and the way my house smells from burning pumpkin scented candles 24/7. Not to mention… it's my birthday month 😀 !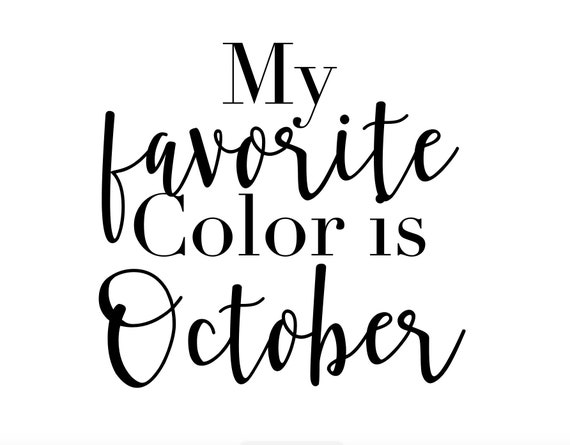 To kick the season off right we're headed up north this weekend to enjoy some cooler weather–my vests and boots are prepped and ready to go. Who else lives for their fall wardrobe?!
Considering that it's still 100+ degrees here in the Valley, getting my house ready for the season was a must to give me those Fall-feelings. Even though my house is still somewhat in shambles from moving, the show must go on and the holiday decor MUST go up!
The cut out in our entry way is still a bit of a puzzle to me–I have no idea what to do with this space. So for now, and the foreseeable future, I'll be using it to decorate for the holidays!
PS. I am OBSESSED with these bats ❤ Keep reading to grab some of my favorite fall items!
---
F A L L

Favorites
1. Faux Pumpkins
I have reused the same faux pumpkins year after year. They can turn any space into an instant pumpkin patch or give a corner of your home a little Fall love without having to spend a lot of money or effort. You can find them here!
Tip: I mix my mini faux pumpkins in with real pumpkins and no one can tell they're fake! I also love mixing the orange and white together
2. Halloween Bats
Okay these little guys are so freaking cute and just a tad bit spooky. They're incredibly inexpensive and really easy to hang. I used them in the giant cutout by our entry but they would be perfect on a front door or even on a mirror in the entry or bathroom! I kept seeing these bats over and over again and finally decided to give them a try and I am so pleased–click here to check them out!
3. Fall Doormat
How will people know you're obsessed with fall if you don't have a fall doormat?! Okay I'm kidding, but seriously how adorable is this?? I feel like anything buffalo plaid was made for October.
4. Decorative Lanterns
I have been a little lantern obsessed recently. If you read my Home Renovations: Before & After post then you'll notice I not only have lanterns sitting in the entryway cutout, but they're also sitting on top of my dining table. Maybe that's too many lanterns? Whatever I love them.
The best thing about these black lanterns is how versatile they are! You can incorporate them into each seasons decor and they are perfect for indoors or outside. Maybe set a few up by the front door next to your fall mat and pumpkins?!? Check them out here
Tip: I use LED candles that have a timer in mine. This way you set them once and they light up each evening and turn off on their own 4 hours later. Easy peasy.
5. Leopard Mules
The Fall-iest mules ever ❤ . I love these so much! Cute, comfy, and SO affordable. You may remember I shared these mules in the snakeskin print on my blog a while back, you can check that post out here, but this print just screams fall to me. Did I mention they're under $35??
You can find these bad boys HERE
6. Matte Black Candle Holders
These matte black candle holders are so on trend right now–you can find similar ones at your favorite high-end store for 4x the price.
I think they're perfect for a Halloween table setting (using 2 sets of them along the length of the dining table and mixing in some of those faux pumpkins 🙂 ) but they are also gorgeous as a decor item all year long! You can find them here
7. Fall Kitchen Towels
The easiest way to transform your kitchen for any season? A decorative dishtowel! The only thing you need to decide is if you're going to let people use it or not 😉 . In our kitchen that towel is strictly decorative… yet it's been getting progressively dingier, which I find interesting–how about you Dylan Kahl?? ❤ 😛
You can check out these dishtowels here
---
---
Leave A Comment & Subscribe Below
It's time for me to go finish Harry Potter (who else loves to re-read the series when Fall hits?!) and have a second cup of coffee (with whip of course). I hope you enjoyed some of my Fall favorites ❤ Let me know some of yours in the comments below!
XOXO Hayley
---